Our talented team of professionals can claim more than 100 years of experience on the local, state and national levels. Their skills behind the lens and in the editing suite are surpassed only by their ability to make producing a video a pleasant, positive experience for our clients.
Bob Berg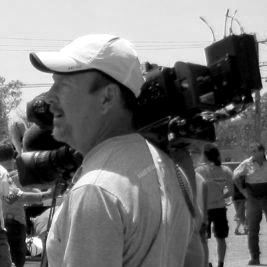 SENIOR PRODUCER/DIRECTOR OF PHOTOGRAPHY
As a producer/ director of photography and editor, for more than 35 years, Bob has earned numerous awards, including a National Emmy, 63 Regional Emmys, and the National Press Photographers Association Photographer of the Year—twice. He started his own company, Palindrome Productions, in 1997, and has worked in all aspects of production including as director of photography for independent films, newsmagazine shows, documentaries, and reality productions like ABC's "Extreme Makeover: Home Edition" and Spike TV's "Bar Rescue." Since joining the talented crew at Michigan Media, Bob has been honored to work with many U-M departments, producing successful marketing and promotional films.
Karl Cole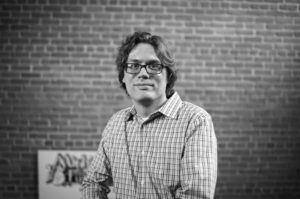 ASSOCIATE SUPERVISOR OF PRODUCTION
Karl began his career in 2008 as a freelance camera operator at WFUM. He worked on the Michigan Television series "Out of the Blue" for three years as a grip, videographer, and audio technician. A Michigan Media employee since 2010, Karl graduated from from Western Michigan University with a BA in Broadcasting.
Jeremiah Devlin-Ruelle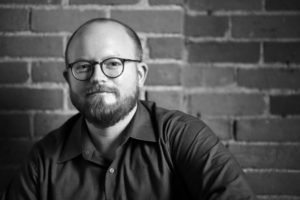 VIDEOGRAPHER/EDITOR
Jeremiah joined Michigan Media in 2008 as a freelance videographer and director, and became a full-time member of the team in 2015. A U-M alumnus, Jeremiah earned his BA in Screen Arts & Cultures, and has held previous positions at Michigan Sports Television, the City of Dearborn Television, and on local and national programs for PBS. In additional to his TV/video work Jeremiah was elected president/CEO of the student housing co-ops at U-M, volunteers as a poll worker, and earned the rank of Eagle Scout.
Edward Hamlin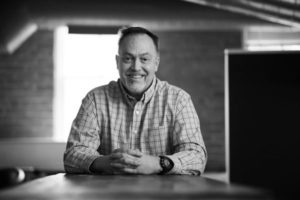 VIDEOGRAPHER/DIRECTOR OF PHOTOGRAPHY
Ed brings to Michigan Media more than 26 years of experience as a videographer and field producer. His work for CNN, ESPN, and CBS' 60 Minutes enabled him to gain extensive experience in remote production. He also enjoyed a busy freelance career, which included frequent cross-country. Ed earned a BS in Telecommunications and Film at Eastern Michigan University.
Chris McElroy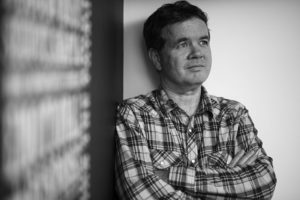 MANAGER
Chris brings more than 20 years of experience as executive producer, director, editor, and videographer to his role at Michigan Media, including stints at Detroit Public Television and Michigan Public Media (MPM). His most recent position—as executive producer of the MPM televi­sion series Out of the Blue—enabled Chris to gain extensive famil­iarity with units across the university as the program highlighted the best of what Michigan has to offer. Chris attended Western Michigan University, where he earned a BA in Spanish.